Rapid Insight +
Deep-Dive Diagnostic with Actionable Insights and Consultation
Rapid Insight Plus brings together powerful intelligent analytics and the wisdom of experienced expert implementers who know exactly how to get the most out of your indirect tax solution. We identify opportunities for optimization and give you clear and actionable recommendations to take your tax solution to the next level. The intelligent automation in Modios finds issues, the experts at Cordiance show you how to fix them. Rapid Insight Plus ensures your tax solution is effective, efficient and accurate. For ONESOURCE, Vertex and Avalara.
RAPID INSIGHT PLUS ESSENTIALLY COMBINES INTELLIGENT TOOLS THAT REVERSE-ENGINEER YOUR SOLUTION WITH EXPERT ANALYSIS.
Solution Snapshot
Modios captures a complete view of your tax configuration, applies an extensive context layer and outputs it in record time.
Documentation
Modios documents everything it touches in a consistent way to maximize accuracy and readability across teams.
Intelligent Analysis
The data Modios delivers is qualified and verified by both Robotic Application Intelligence and human expertise.
Actionable Insights
Modios provides tangible insights you can take immediate action on with full transparency and confidence in the results.
Human Touch
Rapid Insight Plus adds a live team consultation element to assist you throughout the insights implementation experience.
IT MAY JUST BE THE BEST INVESTMENT YOU EVER MAKE IN YOUR TAX ENGINE.
TRUE VALUE FROM REAL PEOPLE.
SMALL TEAM. ENTERPRISE-LEVEL PERFORMANCE.
With Rapid Insight Plus, your tax engine will run better and faster for longer. More likely than not, your tax engine configuration and design just haven't kept up with all the changes in your business as it continues to evolve over time. Chances are your customers, suppliers, business partners, and global supply chain are different now, than they were when you first implemented your tax engine. Wouldn't it be great if you could look under the hood of your existing tax engine implementation and figure out exactly what's in there—and how it was all put together?
Modios Rapid Insight lets you look into all of the configurations in your tax engine and fully documents your implementation as it is at that moment. You're able to use the same tools that tax software professionals use to better manage and maintain your own tax engine. Rapid Insight Plus takes this even further.
With Rapid Insight Plus, experts drill down into the system-generated analysis and provide you with powerful actionable insights and recommendations to streamline, optimize, and simplify your implementation.
Information gleaned from the automated tax engine configuration analysis and from accompanying questionnaires lead to a picture of the state of your tax engine solution
Gaps and areas of concern are identified
Recommendations are made to address the highest priority concerns, and additional detailed recommendations and observations are provided.
Upload Your Tax Engine Configuration Extract & Select Output Format
Review Your Configuration Visually Using Excel Format
Compare your Configurations Visually Side by Side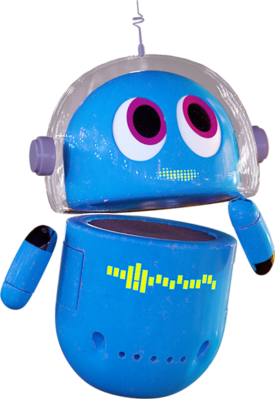 PROFESSIONAL-GUIDED TOUR OF YOUR TAX ENGINE CONFIGURATION
Mitigate risk & meet the demands of compliance
Make the complex simple
Quickly identify weak links in your Tax Engine, business process, business data, etc.
Identify tax-related inefficiencies & impactful improvements
Jumpstart your tax team's digital transformation
Enable clearer communication of business requirements and needs between tax and IT
Learn how your tax engine is configured
Increase supportability of an existing Tax Engine instance
CLOUD-BASED
Available anytime. Anywhere.
PORTABLE
Works with most major tax engines and implementations.
CUTTING-EDGE
The first RPA technology built for Global Indirect Tax Market
MODULAR
Adapts to fit a wide variety of business cases and environments.
SCALABLE
Grows to meet the needs of your business.
SIMPLE & SUPPORTABLE
Small learning curve. Fast ramp-up. Seamless integration.